Tusdays with Hezzy
When left to my own devices, I use one of my favorite devices to play Rilo Kiley/Electric Feel Pandora Radio and prance around my living room.  Evening plans listed above.
Font Wars
Small Caps Century Gothic 12 point font has such a charming way of presenting a story.  It's calm and restricted, yet flows seemlessly from word to word.  The streamlined connections from one point to the next when forming each letter in our vocabulary makes me wish I was more of a bookworm.  It doesn't posess the sluttiness of Curlz MT or the immaturity of Comic Sans. That is all.
Ash-holes
I'm not sure that the symbolism of ashes on a forehead justifies looking ridculous.  For this one day, I think everyone should have bangs.
When I try to be smooth
whatshouldwecallme:
5 tags
LifeAfterCollege Roundup →
Preach.
2 tags
Dusty Junk. The Return.
I've got chex muddy buddy dust all over my fingers today.  I ate a bag recommended for four people.  "People" is being generous… it's really for children.  Why is it that the food that is embarrassing to eat always recommends small servings and always leaves you covered in their coating that somehow missed its way to your mouth? Why does "dust" only apply...
"We travel for romance, we travel for architecture, and we travel to be lost."
– Ray Bradbury
Tiny Victories
I've come to realize that I take great pleasure in successfully executing parallel parking. There's a sort of excitement when I feast my eyes on a temporary home for my Buick. This excitement heightens even more when I master the cut and reverse into the spot on the very first try. Once I have completed this tiny victory I always look back at it as I walk away and know that I will get...
2 tags
Hipsters Killed The American Dream →
2 tags
This Is What I was Afraid Of
Dear Tumblr.com, Here I go again … losing interest in a hobby. Sorry, Tumblr, you aren't a priority of mine these days.  Really, you aren't much of a thought except for the weekly, "Oh, I should update that". So, due to a lack of interest & the admittance of another failed commitment I'm going to hand in the towel. We all know this is temporary. Gimme a...
2 tags
4 tags
I Wear My Head On My Nails
My temporary lack of updating and regular showering can be blamed on the increased time I've been spending in my fluorescent cubicle.   The ten to twelve day hours I've been spending at work have been colliding into one another, and into the weekends as well.  This is not a complaint.  However it is my excuse for not only the above listed lacking activities, but also, it is an excuse...
2 tags
2 tags
"I'm planning a brunch to celebrate Gail missing three abortion..."
– Gregory Young, brother and satirist.
2 tags
A Thrifting Miracle
A pleasant and enjoyable read on the joys of thrifting.  Perfect timing because last night I made my long awaited and highly anticipated return to my favorite goodwill store and stumbled upon a casual Diane Von Furstenberg top for $2.00. Well, normally this hot item goes for $4.00, but yesterday was half off all yellow tickets. It's beautiful and most importantly, it's from the late...
3 tags
The War on Everything →
What a way with words.
2 tags
Minimized Milestones
Is constant alliteration getting old yet? I'm considering approaching the naming of  entries from a different standpoint.  You can only be reminded of Wheel of Fortune's "same letter" category so many times. I'd like to address the importance of highlighting milestones, and no, this is not a response to Facebook's recent timeline feature that allows a user to...
3 tags
3 tags
1 tag
4 tags
Ma'am, Step Down From Your Watchtower
This was written last week, but it didn't save correctly, so here you go: I spent my afternoon enjoying the many takeaways that I held in my head from my morning walk in Chicago's Millenium Park.  With an empty afternoon in a foreign city, I headed back down Michigan Avenue for more pleasant strolling.  I walked and walked until I stumbled upon the Art Institute of Chicago Museum,...
3 tags
2 tags
"I knew that I had come face to face with someone whose mere personality was so..."
– Oscar Wilde, The Picture of Dorian Gray I can't seem to get this book out of my bones.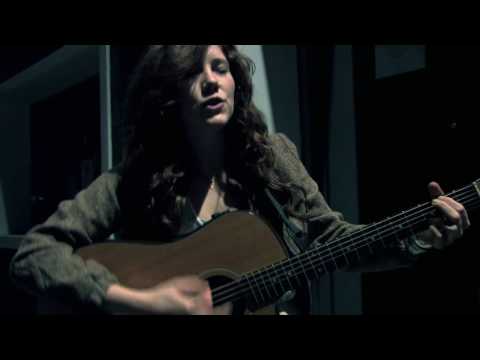 "There is a speed in which one must bite a banana. Any deviation is impolite."
– The Mind of Hez
4 tags
Top Five Reasons Why Public Transportation Isn't...
Ignoring trivial issues (i.e. economics & the environment), I propose a list of  the top five reasons why public transportation is a fantastic alternative. #5 Facial Expression Rehearsal Prior to my recent return to the world of public transportation I was whipping a 1997 Buick Skylark with a blinking check engine light and the inability to surpass 55 mph.  Unsafe indeed, but the combination...
2 tags
There's Always Seattle
I've had this entry sitting in my "draft box" for over 3 weeks, but today I will bring attention to a subject near and dear to me: Fixation with movement, both horizontal and vertical. Though I've never been, nor is there anything particularly glamorous about Seattle, I often use this destination city as a symbol for impermanence.  I don't much like the idea of...
Settled
I've returned to the keyboard after a much undesired layoff…and much has changed. My new home is nestled atop three other apartments on a quaint street in the city of brotherly luv.  Though I'm not too fond of the flights of steps that get me there, I am quite fond of the feeling I get once I reach the top of this mountain of mine.  This is the first of my temporary living...
Busy, Busy Bee, Be Busy
This week is one of the busiest in my 22nd year of living. Accept my apology for my lack of tumbl-ing, but I've been busy writing, working, packing, and preparing for my move to Philadelphia which is sneaking up this Friday.  Of course, my neck is covered in hives as I type this. To the Eucerin I go!  Will write interesting findings soon Cheers!  Hez
Neti Pot
This week's MVP (most valuable purchase): The neti pot. $16.00 well spent. My nostrils are smiling.
"Being tender and open is beautiful. As a woman, I feel continually shhh'ed. Too..."
– Zooey Deschanel (via sugar-and-heartbreak)
3 tags
The Art of Postage
"Butterfly stamps" cost $.64. Also, they are a real thing.  A butterfly stamp is used when shipping a strangely shaped greeting card.  Why is postage so inexpensive? I mean, really.  The payoff of receiving a hand-written letter is well worth the price of the butterfly stamp.  So, for any of my friends who are reading this: get excited for your Birthday because you're going to...
3 tags
3 tags
Sweet Dreams are made of ...
So often people ask young 20-somethings what their "dream job" would be.  Particularly if you're fresh out of college, this question seems to come up much more often than us 20-somethings would like.  I don't go around asking 30-somethings what their "dream marriage" would be because I'm not seeking an awkward sob story from a coworker.  If I'm...
2 tags
"If you're not failing every now and again, it's a sign you're..."
– Woody Allen
3 tags
4 tags
Types
There's 2 types of people in this New Jersey, the people who argue that South Jersey and North Jersey need to be 2 separate states, and the people who hate that argument. There's 3 types of prople in America, the people who watch Good Morning America, the people who watch the Today Show, and the people who watch reruns before 8 am. I'm a Today Show-hate that argument kinda...
1 tag